Investment Managers
Optimum's range of investment options brings together some of the best investment managers from Australia and around the world.

452 Capital
452 Capital, established in 2002, is a specialist firm focused on the management of assets invested in the Australian equity market. The investment staff are the majority owners of the company. 452 Capital's active investment process is based on the belief that the share prices of listed companies often fail to reflect their inherent fair valuation.

Advance Asset Management
Advance Asset Management Limited (Advance) is a wholly owned funds management subsidiary of the St. George Group, and has been managing investments on behalf of investors since 1983. Advance currently manages business in excess of A$7 billion on behalf of more than 90,000 investors. Advance currently retains the services of Maple-Brown Abbott Limited (MBA) to carry out portfolio management for the Fund. MBA was establised in July 1984 and currently has in excess of A$19 billion under management.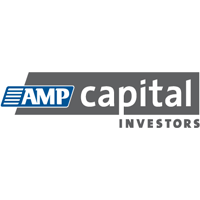 AMP Capital Investors
AMP Capital Investors is a specialist investment manager with A$97 billion (as at 30 June 2006) in funds under management. As a wholly-owned subsidiary of AMP, they operate with a pure investment focus, while benefiting from the resources of their parent. With almost 200 in-house investment professionals and a carefully selected global network of investment partners, they offer significant depth and breadth of investment expertise.
Ausbil Dexia Limited
Ausbil was established in 1997 as a specialist Australian equities boutique. The business is a joint venture between senior members of Ausbil's Australian investment/management team and Dexis Asset Management, the asset management arm of Dexia group, a major European bank.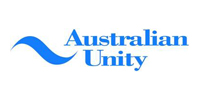 Australian Unity Investments
Australian Unity Investments (AUI) is a specialist fund manager. AUI creates and sources unique investment opportunities that have the potential to deliver better returns. AUI's approach to investment is simple. They believe that in an increasingly crowded market the best way to add value is to provide distinctive products. In taking an approach that's different AUI has witnessed the doubling of Funds Under Management since 2003 to now exceed A$3.7 billion.
Acorn Capital
Acorn Capital is a specialist investment manager focused solely on the microcap secter of the Australian market. The microcap sector is defined as all those listed companies that lie outside the top 250 companies. Acorn Capital uses an experienced team of analysts, combined with a disciplined investment process to focus on stock selection in an under researched sector of the market. Australian Unity owns 50% of specialist microcap manager, Acorn Capital.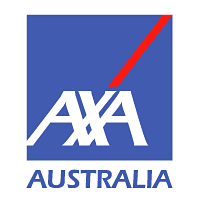 AXA Australia
AXA Australia is a member is part of the global AXA Group, one of the world's leading global financial services companies, with a strong commitment to industry leadership. Through a joint venture with Alliance Bernstein Australia Limited, AXA Australia is able to deliver to Australian investors the proven expertise and experience of a recognised global investment company.

Barclays Global Investors Australia Limited
Barclays Global Investors (BGI) is one of the world's largest investment managers and providers of risk controlled active strategies including total return, stock selection, market selection, fixed income, currency and diversified funds, as well as index strategies across developed and emerging markets.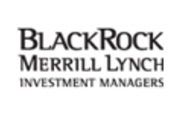 BlackRock Investment Management (Australia) Limited
BlackRock Investment Management (Australia) Limited is an Australian subsidiary of BlackRock Inc which is a premier provider of global investment management, risk management and advisory services to institutional and retail clients around the world. As of 30 June 2006, BlackRock's assets under management totalled US$1.045 trillion across fixed income, liquidity, equity, alternative investment and real estate strategies.

BT Financial Group
BT Financial Group (BT) is Westpac's wealth management business, and had more than $67.2 billion in total assets under management and administration, as at 30 September 2006. BT has been helping Australians create and manage wealth since 1969. BT offers a wide range of services to individuals and businesses including investment, superannuation and retirement solutions, by offering access to a comprehensive range of investment management solutions. BT also offers investment platforms including wrap accounts, and margin lending.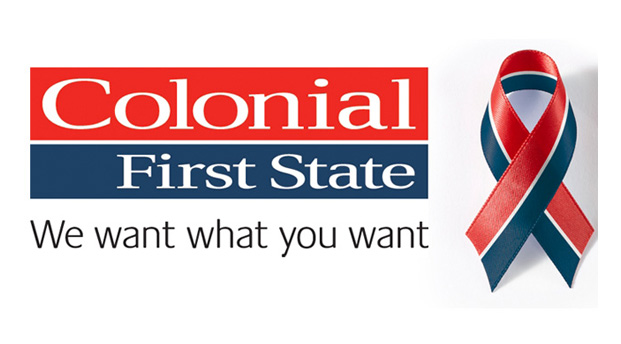 Colonial First State Investments Limited
Colonial First State Investments Limited (CFS) is one of Australia's leading fund managers. Since establishing operations in 1988, its reputation for superior performance and excellent services has seen its funds under management grow to more than $150 billion globally. CFS's team of more than 180 investment professionals manages money across all major asset classes including Australian and international shares, property, fixed interest and cash and also provides alternative investment expertise to individual, corporate and public sector investors.

Challenger Financial Services Group
Challenger is an established player in Australian financial services, dedicated to providing smarter solutions to financial intermediaries and their clients. Challenger offers a broad spectrum of financial products and services, including a range of quality investment alternatives across a variety of asset classes and different investment styles. Highly regarded as a quality investment manager, Challenger is always striving to challenge the status quo and deliver a smarter way forward.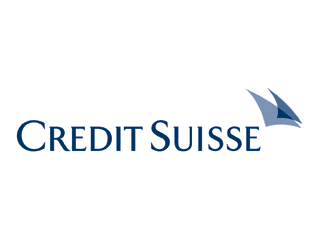 Credit Suisse
Credit Suisse is a leading global financial services organisation headquartered in Zurich and established in 1856. It is focused on serving its clients in three business lines: Investment Banking, Private Banking, and Asset Management. The asset management business of Credit Suisse is comprised of the bank's discretionary asset management businesses and manages portfolios, pooled schemes and other investment vehicles for a broad spectrum of clients, ranging from governments, institutions, and corporations to private individuals around the world.

Goldman Sachs JBWere Asset Management
Goldman Sachs JBWere Asset Management is a specialist provider of investment management products to investors in Australia and New Zealand. Its capabilities include active domestic and international portfolios, as well as alternative assets. The business forms part of the Goldman Sachs JBWere group, which has a worldwide network providing the highest level of services to private, corporate and institutional clients.

Grantham, Mayo, van Otterloo & Co, LLC
Grantham, Mayo, van Otterloo & Co, LLC (GMO), is an independent US investment management firm based in Boston, with offices in London, San Francisco, Singapore, Sydney and Zurich. Established in 1977, GMO is owned by its staff. GMO Australia Limited was established in 1995, and is responsible for managing the group's Australian equities and global asset allocation portfolios and servicing clients invested in global bonds and equities, hedge funds and forestry.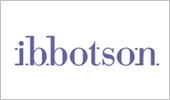 Ibbotson
Since 1991, Ibbotson has been a leading provider of multi-manager products. With over $8 billion in funds under management (as at September 2006), Ibbotson has considerable experience in advising a range of clients, including corporate superannuation funds, public sector portfolios, insurance companies and distributors of financial products.

INVESCO
INVESCO is a specialist fund manager operating in the local market for over 20 years. INVESCO's Australian headquarters are in Melbourne, and they also have offices in Sydney and Brisbane. They are a wholly owned subsidiary of the global AMVESCAP plc group, whose founding company was established in 1935. AMVESCAP plc is one of the world's largest listed investment managers, with funds under management at 30 June 2006 exceeding A$550billion. The company is listed on stock exchanges in New York, London and Toronto.

Investors Mutual Limited
Investors Mutual (IML) is a specialist Australian equity investment manager. IML was established in 1998, today it is jointly owned by its founder Anton Tagliaferro and Treasury Group Ltd. IML has grown steadily since inception to now manage more than A$5.4 billion at 30 September 2006. IML has a conservative investment style with a long-term focus and aims to deliver consistent returns for clients. IML achieves this through the disciplined application of a fundamental and value-based approach to investing.

IOOF Investment Management Ltd (IOOF)
IOOF Investment Management Ltd (IOOF) is a growing financial services organisation committed to delivering straightforward, quality investment solutions through our partnership with Perennial Investment Partners (Perennial).
Perennial has created an environment where the interests of investors and the investment professionals are clearly aligned, through the opportunity for the portfolio managers to participate in equity of the underlying business.

Lazard Asset Management Pacific Co
Lazard Asset Management Pacific Co ("Lazard Pacific") is a subsidiary of Lazard Asset Management LLC ("LAM") which managed approximately $A118 billion in assets worldwide as at 30 September 2006. LAM has research analysts in the USA, Australia, Japan, Korea and the UK. Lazard Pacific is responsible for the management of assets for clients across domestic equities, global equities, and alternative assets, As at 30 June 2006 Lazard Pacific had approximately $A12 billion in assets under management for clients.

Legg Mason Asset Management
Legg Mason Asset Management is the Australian asset management business of Legg Mason, Inc., one of the world's pre-eminent "pure play" global asset management firms. Legg Mason, Inc. is listed on the New York Stock Exchange and managed assets in excess of US$890 billion at 30 September 2006. In Australia, Legg Mason Asset Management offers portfolio management services covering an array of equity, fixed income and asset allocation strategies through our "best of breed" asset management affiliates. Our asset management affiliates include Western Asset Management, Legg Mason International Equities, Batterymarch Financial Management, Legg Mason Capital Management and The Permal Group.

Macquarie Investment Management Limited
Macquarie Investment Management Limited (Macquarie) is part of Macquarie Funds Management, a division of the Macquarie Bank Group. Macquarie is a full service fund manager, with expertise in all major asset sectors and over 25 years of funds management experience. Their strong client focus, disciplined investment processes and dedication to innovation have established out reputation as one of Australia's leading fund managers.
Macquarie Professional Series - Walter Scott Global Equity Fund
The Walter Scott Global Equity fund is part of the Macquarie Professional Series, a range of managed funds administered and distributed by Macquarie Advised Services. Macquarie Adviser Services, itself part of Macquarie Bank's Financial Services Group, has $30 billion funds under management / administration in Australia, primarily through the Macquarie Wrap platform and the Macquarie Cash Management Trust.

MFS Investment Management
MFS Investment Management is a subsidiary of Sun Life Assurance Company of Canada and is America's oldest mutual fund organisation with a history of money management dating from 1924. in 1932 MFS established an internal equity research department and proprietary research approach. MFS has since grown to be one of the most respected names in investment management managing over AUD $238 billion as of 30 June 2006.

Pengana Capital Ltd
Pengana Capital Ltd ("Pengana") is a diversified funds management business focussed on delivering high quality traditional and alternative funds management products to its clients. Pengana's head office is in Sydney. The group also has operations in Melbourne and is in the process of establishing a London office. Pengana is a subsidiary of Pengan Holdings Pty Ltd, which is wholly owned by the Directors and staff of Pengana.

Perpetual Investments
Perpetual Investments is one of Australia's leading investment managers, with $32.8 billion in funds under management (as at 30 June 2006).
Perpetual investments is part of the Perpetual Group, which has been in operation for over 120 years. By employing some of the industry's best investment specialists and applying a proven investment philosophy, Perpetual Investments has been able to provide strong and consistent performance to investors.
Platinum Asset Management Limited
Platinum Asset Management Limited is an Australian-based manager specialising in international equities. Platinum manages in excess of A$20 billion (as at 30 September 2006) with more than 20% of funds from overseas investors.
Platinum's investment methodology is applied with the aim of achieving absolute returns for Investors. Our focus is on managing clients' monies rather than gathering funds under management. Platinum is owned by its staff.

Schroder Investment Management Australia Limited
Schroders offer a range of investment products and is part of the Schroders Group, which as at 30 June 2006 managed investment assets of approximately AUD305 billion, worldwide. The Schroders group is one of the largest and most internationally diverse independent investment managers providing investment management, research and marketing services from offices located in 26 countries. In Australia, investment management has been a core business since 1961. Schroders in Australia manages AUD$11.3 billion as at 30 June 2006 across a broad range of asset classes.

Tyndall Asset Management
Tyndall is an active, distinctive and disciplined value investment manager that specialises in Australian shares and Australian and International fixed interest. Tyndall's investment skills across these sectors are based on the fundamental analysis of intrinsic value together with sound risk management techniques. Tyndall's performance across these sectors confirms that it has been successful in the application of its value approach and skills. Tyndall manages approximately $8.9 billion (as at 30 September 2006) on behalf of institutions, superannuation funds and private clients. Tyndall is part of the Promina Group. Promina is one of Australia and New Zealand's leading insurance and financial services groups.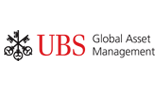 UBS Global Asset Management
UBS Global Asset Management is one of the world's leading asset managers, providing traditional and alternative investment solutions to private clients, financial intermediaries and institutional investors worldwide. Their aim is to deliver consistent investment results to their clients with distinctive and innovative services. Invested assets totalled A$847 billion as at 30 June 2006. Serving the Australian market since 1985, we are one of the country's larger asset managers with current assets under management of A$28.9 billion.
Vanguard Investment Management
The Vanguard Group is one of the largest mutual fund managers in the world, managing over A$1,250 billion for more than 18 million investor accounts. Vanguard has offices in Australia, Europe, Japan and Singapore. Vanguard has a particular expertise in index fund management, having established the world's first public offer fund in 1976.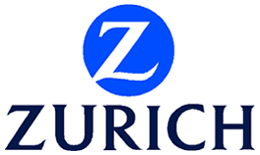 Zurich Investment Management Limited
Zurich Investment Management Limited (Zurich Investments) is a subsidiary of Zurich Financial Services Australia Limited, which is part of the worldwide Zurich Financial Services Group based in Switzerland. In Australia, Zurich's core lines of business are general insurance, life risk, investments and superannuation solutions.